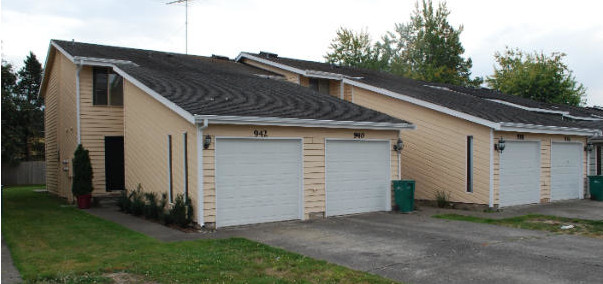 This 4-unit townhome-style building is in a quiet, safe area of the city with a nice park 2 blocks away, and easy access to the main roads. It is also in a row with 9 other buildings that look exactly the same. The challenge was to have this apartment building stand out and make potential tenants feel like they could be happy here.
Major improvements included finishing deferred maintenance, which included repairing leaky faucets, drafty windows, broken appliances, torn carpets and holes in walls and doors. The previous owners did not fix anything, leased units to anyone, and did not make mortgage payments — they just collected rent. When we acquired this property, we placed some strategic ads to attract new high-quality tenants and created a community where tenants looked out for each other. 
Learnings:
Slow growth, incremental improvements, attention to tenant quality, and location choice can produce strong returns.

Focus on the basics — create a strong lease agreement, good background checks, hire a good handymen, and listen to tenant feedback.

Relationships – Through networking, we received some immensely valuable advice. One local real estate investor let me know of four more websites people use to find rentals-leads and our overall leases more than doubled!