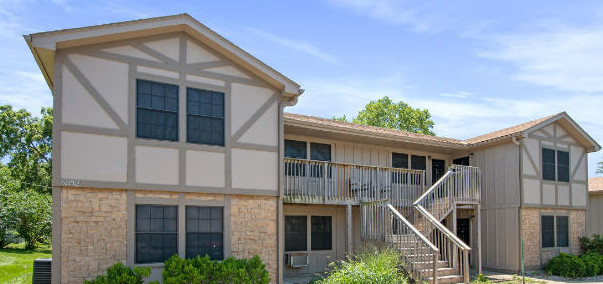 Midland Court is located in a Class A/Class B area of Shawnee, KS, not far from the high tech Kansas City submarket of Overland Park. It had been stable prior to acquisition but many interiors are classic when the market is favoring premium. A few months after acquisition, tenant attrition has been negligible even after rent increases, and several local employers have announced new investments and increased hiring.
Learnings:
Nicely designed exteriors and landscaping make tenants proud to call their apartment home.
Tenants who place a high value on the quality of their amenities will disregard a unit available at below market rents.
Properties that are not easily accessible by non-residents walking nearby feel safer.