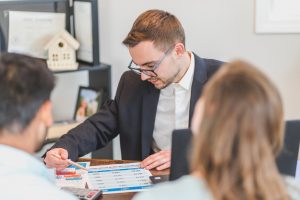 Is your preference to passively invest in real estate? You like being involved in the whole commercial multifamily real estate world because there's so much going on, there are some very creative, smart, thoughtful, and outgoing people who make this their passion – but it is more than what you want to take on. You do know all the benefits multifamily real estate investing has, though, and you still want to participate.
That's a reasonable and well thought out choice.
So where do you go from there? Have you started networking? Getting out, joining meetups, attending weekend conferences? How about joining coaching programs?
As a syndicator myself, I can say that this is absolutely my passion and I do all of these things and can't wait to jump back into face to face meetups. I can also say that through my networking I meet a lot of people who also syndicate multifamily real estate. Some are just getting started, some own a lot more real estate than I do. Some buy highly distressed properties, some buy Class A properties, some buy only in the south, some like the rust belt. I keep track of what I know about people I meet. It is not only required by SEC rules for deal presenters to know their investors, but it is good business to help me serve my investors needs and grow my relationships.
The syndicators I meet, especially the successful ones, are well informed and they like to share their knowledge. I never feel like they're competitors as syndicators know that they learned from those who went before them. They learn and they share.
As a result, I know syndicators. I know a lot of their specialties, the kinds of deals they look for, their risk tolerance, their geographic preference, how experienced they are, and in a lot of cases, other people who have been involved in their deals.
If you are looking for a syndicator so you can passively invest in their deals, you should not feel uncomfortable about asking a syndicator for their recommendation. Some might not be willing to tell you about others but many will. If you know a syndicator, you can describe what you're looking for and if they are not generally going to acquire that property type, they might know somebody who does.
For example, my last syndication property was low occupancy. It was clearly a renovation and lease-up opportunity, and that's not for everybody. My next property will be different but many attributes will still be the same – for example, I like the southern mid-west regions of the U.S. but I stay out of Texas because those deals are too competitive. That's my model and if you like red hot DFW I can refer you to some great syndicators.
Feel free to ask syndicators those questions. It's not like asking a Ford dealer what they think of Chevys. You'll be pleasantly surprised and you'll get good advice.